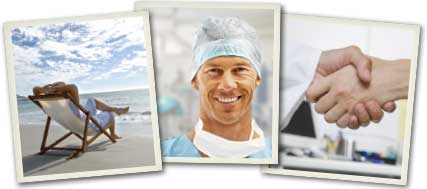 Our Practice
Coastal Orthopedics was founded in 1984 to provide excellence in orthopedic care to the resort community of Myrtle Beach and the surrounding areas. Since then, we have grown to become a regional leader in orthopedics by providing subspecialty care in spine, sports medicine, hand, joint reconstruction, foot and ankle as well as physiatry. Our successful and early implementation of meaningful-use compliant EHR, digital imaging, MRI, and in-office ultrasound are one of our many firsts among regional orthopedic groups, earning us accolades from the MGMA for management excellence. Our practice has successfully partnered with a financially sound non-profit medical center that has developed centers of excellence in both joint replacement and spine.
Our market has almost zero managed care penetration, which has allowed our practice to negotiate the best possible reimbursement for our value-based orthopedic care. This has allowed all partners to achieve an income between the 50th and 90th national percentiles for their chosen subspecialties. We also offer our doctors the potential for ownership in our state-of-the-art ambulatory surgery center, Carolina Bone & Joint Surgery Center.
At Coastal Orthopedics we value a balanced lifestyle. Independence from hospital management allows our physicians to have a reasonable degree of control over their professional schedule to promote a healthy combination of work, family, and recreation while being maximally productive. Through sound professional management we are able to offer our physicians a uniquely satisfying personal and professional opportunity.